Breakthrough Health Ranger Formulation unleashes
THE FULL POWER OF SILVER IN A

REVOLUTIONARY FIRST AID GEL!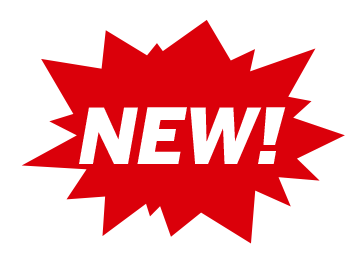 3 Types of Silver + 7 Botanical Extracts + Aloe Vera + Texas Rainwater
= Biostructured Silver™ First Aid Gel
Modern medicine is finally recognizing the amazing properties of silver for topical first aid wound treatments, which is why different forms of silver are now being used in burn and wound bandages, trauma gear and even in some equipment in medical emergency centers around the world.
To help protect your skin against external threats, the Health Ranger Store is proud to introduce our NEW Biostructured Silver™ First Aid Gel, a breakthrough silver gel formulation. Formulated and validated by lab science director and science author Mike Adams, the Health Ranger, this revolutionary silver gel combines three types of silver with seven botanical extracts, aloe vera and 100% lab-deionized rainwater to give your skin added protection and support its natural healing process. It is also safe enough to be used on your pets and animals.
Completely manufactured in Central Texas, this one-of-a-kind silver gel contains no chemical preservatives, synthetic fragrances or colors, or petroleum byproducts. It is non-GMO and is thoroughly lab tested for glyphosate, heavy metals and microbiology.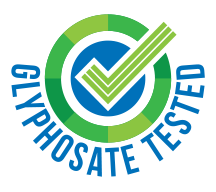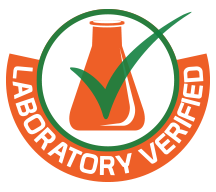 Formulated with

THREE different types of silver
Much research has gone into finding out what form of silver is the most effective at protecting the skin against external threats that might cause wounds like scratches, minor burns or bug bites. Based on our findings, it turns out that the most effective protection comes from not just one form of silver, but three. That's why our new breakthrough Biostructured Silver™ First Aid Gel formulation combines three types of silver into a triple-action defensive barrier to protect your skin and help it heal faster: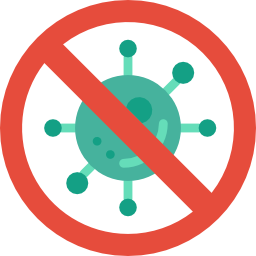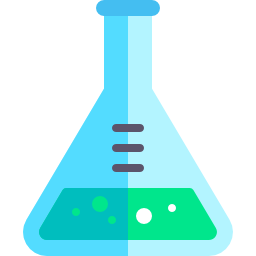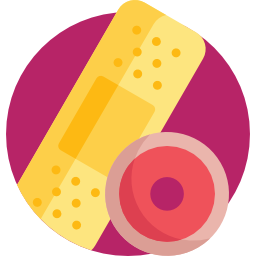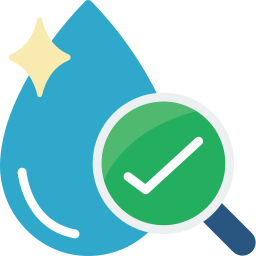 BIOSTRUCTURED SILVER
A unique, bio-compatible silver nanoparticle with extraordinary properties for skin rejuvenation and healing support. It consists of a combination of ionic silver and molecules from herbal extracts.
COLLOIDAL SILVER
Larger clusters of silver particles that have no ionic charge and are suspended in a liquid medium such as water.
IONIC SILVER
Very tiny charged silver particles that help protect against certain types of pathogenic threats.
When these three types of silver are combined, the synergistic effectiveness is far more diverse and powerful than any single type of silver acting alone. The Health Ranger tested four different colloidal silver generator technologies using petri dishes, incubators and lab microscopy to determine the most effective combination of ionic, colloidal and biostructured silver. Up to 70% of the electricity used to run the silver electrodes comes from solar power.
To ensure extremely small particle size and high dispersion, we used a slow, direct current silver generation process. Our product has been verified by ICP-MS to contain a minimum of 40 parts per million (ppm) silver.
A unique blend of

SEVEN essential oils (plus aloe vera)
Beyond the three types of silver listed above, our Biostructured Silver™ First Aid Gel also contains a specially formulated blend of seven essential oils that are widely known for their natural medicinal properties: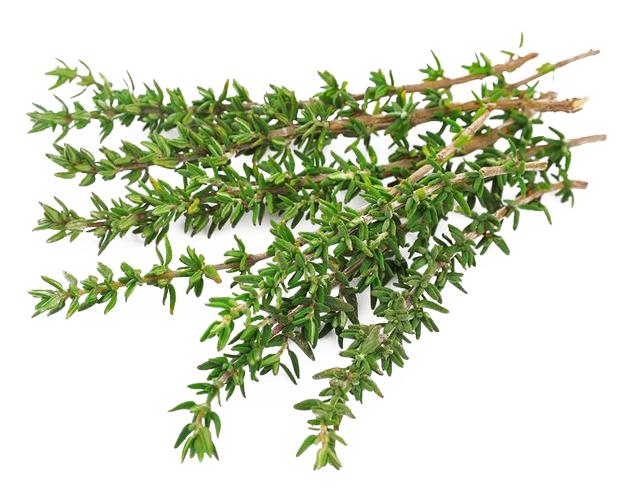 This unique blend of seven herbs plus aloe vera was formulated through extensive testing to maximize skin defense mechanisms without irritating sensitive skin. The herbal smell of the silver gel is a natural result of the botanicals used in the formula. There is no added fragrance whatsoever. Many of these herbs are, themselves, used in aromatherapy.

You may notice a very slight redness on the skin when you use this gel, which stems from these botanical ingredients immediately increasing circulation to the affected area to support and enhance the natural healing process.
How the

botanical extracts

work to support

your skin defenses and natural healing**
The formulation of functional herbs in our Biostructured Silver™ First Aid Gel consists of the seven most effective herbs for this application. We tested over 20 different herbal extracts and essential oils and found that these seven work the best.
Interestingly, they're very similar to the essential oil formulation known as "Thieves' Oil," which was historically used to support personal health defenses during the era of the Black Plague.
Our formula is slightly different, optimized for first-aid use and skin defense: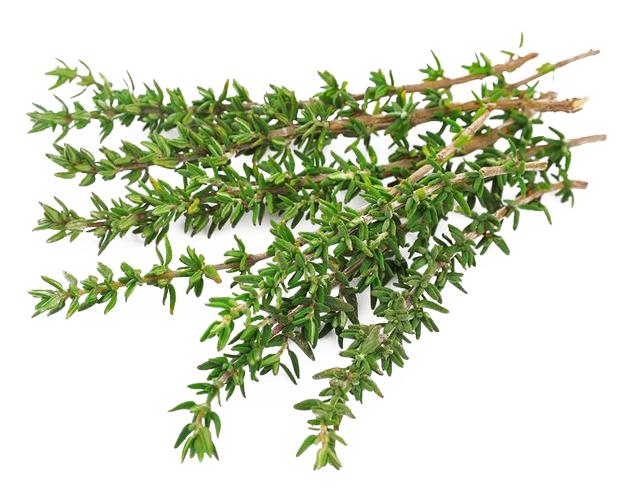 Thymol is a key extract from thyme, the functional herb most often used in organic or natural hand sanitizers. This plant-based molecule has extraordinary properties for protecting the skin and supporting natural healing.

Rosemary extracts offer unique molecules which, when exposed to free silver ions, contribute to the formation of Biostructured Silver™ nanoparticles.


Peppermint and cinnamon extracts help with your skin's natural healing process and support healthy circulation.
Lemon and lavender extracts, coming from the worlds of citrus fruits and flowers, respectively, offer completely different phytochemical profiles. Their natural therapeutic properties offer extra skin protection against external threats that aren't as efficiently covered by silver.


Oregano, although the lowest concentration of essential oil in this formula, is the most powerful herb used in this formula when it comes to broad spectrum defenses for the skin.
FIVE methods of protection**
Our Biostructured Silver™ First Aid Gel works in five ways to defend your skin and enhance its natural healing process:
It DEFENDS your skin against external threats by creating a physical barrier between your wound and the air.
It PROTECTS you from those threats by presenting elemental silver ions to any external threat's pathway, creating an elemental barrier that stops most threats.
It ENHANCES your skin's natural defenses with a special combination of 7 functional herbal extracts, specially chosen for their molecular mechanisms.
It SUPPORTS healthy circulation to the affected area to speed up your skin's natural healing process.
It SEALS your skin with a thin layer of polysaccharide gums that help maintain a physical barrier between your wound and the outside air.

This gel is water soluble, not waterproof.
DEFENDS + PROTECTS + ENHANCES + SUPPORTS + SEALS
These five methods work synergistically to provide the greatest protection possible, far better than a typical low-cost bandage that usually contains nothing but a cotton pad backed by tape.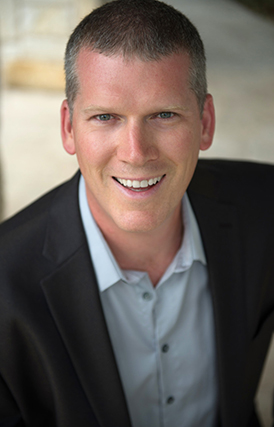 "I personally formulated and tested this new silver gel, overseeing its manufacture and laboratory testing. Because we run a mass spec laboratory facility with ICP-MS elemental testing, we are able to test and verify every production lot to guarantee a minimum of 40 ppm silver, most of which begins as extremely tiny silver ions that are heavily saturated and dispersed throughout the gel. Our ISO-accredited laboratory facility gives us the ability to run rapid in-house testing and elemental analysis that ensures both the high concentration of silver but also the testing of heavy metals."
-Mike Adams, the Health Ranger, formulator
of Biostructured Silver™ First Aid Gel
Three types of silver + seven botanical extracts =

The most powerful Silver First Aid Gel in existence
The three types of silver are combined with the seven botanical extracts in a matrix of polysaccharides formed when water comes into contact with "gelling" powders. Sticking to truly natural gelling ingredients that are all tested for cleanliness, we use: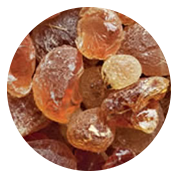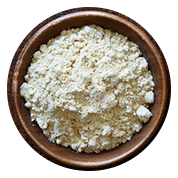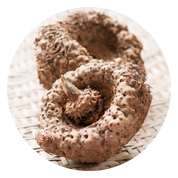 When combined in the correct ratios and with the right amount of heat, these ingredients form complex polysaccharide structures that transform water into a slippery gel. During manufacturing, we only add the botanicals after this gelling process to make sure the essential oils and herbal molecules are evenly dispersed throughout the silver gel matrix without having to resort to emulsifiers, which are often derived from petroleum products.
These three gums are all naturally non-GMO and we test each ingredient for heavy metals, glyphosate and microbiology to ensure your safety. Two of the gums used in the product (xanthan and konjac) are food-grade materials.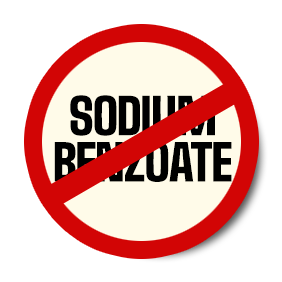 What's

NOT

in this silver gel formula:
Our revolutionary silver first aid gel is made with only the purest natural ingredients. You won't find any harsh chemicals or harmful substances in our formulation.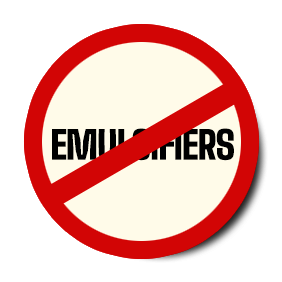 No synthetic chemical preservatives such as sodium benzoate
No synthetic fragrance of any kind
No petroleum byproducts
No emulsifiers derived from GMO sources
No artificial colors – the only color we add is derived from organic beet root
No glycerin or stearic acid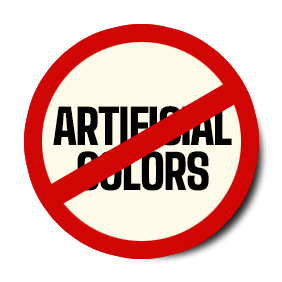 You can check out our list of high-quality ingredients that are in the product: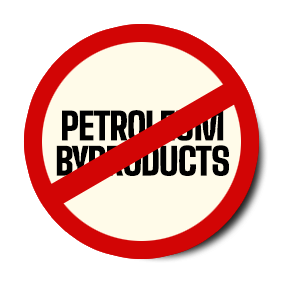 Colloidal silver (rainwater, silver), ionic silver (rainwater, silver), Biostructured™ silver (rainwater, silver, aqueous rosemary extract), aloe vera concentrate, gum arabic, non-GMO xanthan gum, non-GMO konjac gum, thymol (from thyme), rosemary essential oil, peppermint essential oil, lemon essential oil, cinnamon essential oil, lavender essential oil, oregano essential oil, organic beet root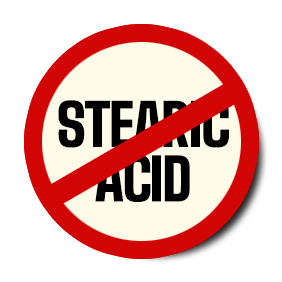 How it's made: Producing high-quality

ionic silver is a very slow process
While the label of our silver gel claims a minimum of 40 ppm silver, most production lots are currently testing well over 60 ppm of silver. This unusually high concentration is due to the direct current process that requires 12 days to generate this dispersion of ionic silver in a production vessel. While high voltage silver generators can produce high-ppm batches in just 30 minutes, those colloidal liquids lack the same levels of ionic dispersion we achieve with our ionic silver production, resulting in very large silver clusters that are comparatively less effective against external threats.
Making very high-quality ionic silver requires continuous application of direct current voltage over long periods. We use lab-deionized rainwater, a renewable resource and an almost perfect insulator, to achieve nearly 18 megohms of resistivity. This causes the first wave of particles emitted from the silver electrodes to be extremely tiny – essentially the size of a silver atom. While this process results in the smallest atomic-sized silver particles possible, it is exceedingly slow.
Every production lot of Biostructured Silver™ First Aid Gel is made from this process, requiring 12 days of direct current production via high surface area silver electrodes. What we end up with is an extremely high saturation of very small silver ions, which are then partially complexed with molecules from botanicals to create biostructured silver nanoparticles.
The result of all this technology is a super smooth, highly effective, scientifically validated silver gel formulation that's unbeatable for first aid applications.
A super effective formula for your medicine kit, go bag,camping kit or other emergency preparedness needs
Whenever you have a need for first aid solutions to help protect and support the skin, this Biostructured Silver™ First Aid Gel is a truly groundbreaking problem solver.
Add this product in your medicine kit, bug-out "go bag," survival cache or emergency preparedness gear collections. An ideal preparedness item, this premium first aid gel is perfect for camping use and is safe enough to use with children, pets and horses. In fact, the Health Ranger uses this exact formulation for himself, his family and his donkeys that were rescued from the 2011 fires of Central Texas.

Do not apply to the eyes or other orifices.
Biostructured Silver™ First Aid Gel is not for internal use.
Agricultural users of this product will find an extraordinary range of uses for horses, goats, cattle and other livestock. Larger volume sizes of the gel will be available for agricultural purchases in the near future.
Biostructured Silver™ First Aid Gel is NOT a blood-stop treatment. If you are bleeding profusely, seek immediate medical attention. Our Silver First Aid Gel is for minor scratches, wounds, insect bites, minor burns or similar applications where blood loss is not an acute emergency. This Silver First Aid Gel does NOT stop bleeding.
Be ready to defend your skin with
Biostructured Silver™ First Aid Gel
In an age where antibiotics can no longer treat rising superbugs and when hospitals seem to run out of emergency supplies on a regular basis, it's important to seek first aid alternatives that don't depend on the pharmaceutical industrial complex to help keep you safe.
Mother Nature has already created a battery of molecules and elements that have astonishing properties for personal health. We simply have to be wise enough to understand how to combine these elements into the most synergistic formulations that are compatible with the principles of healing and natural health.
That's what our Biostructured Silver™ First Aid Gel accomplishes – it's the perfect synthesis of nature's most effective remedies, verified with today's most advanced science. This breakthrough silver gel formulation is non-GMO and is thoroughly lab tested for glyphosate, heavy metals and microbiology. It contains no chemical preservatives, synthetic fragrances or colors, or petroleum byproducts.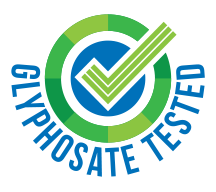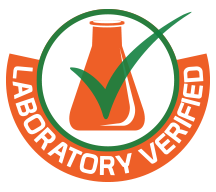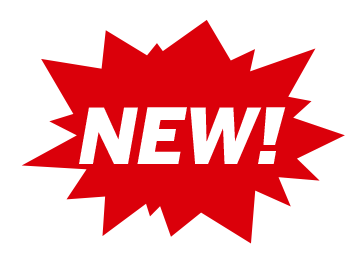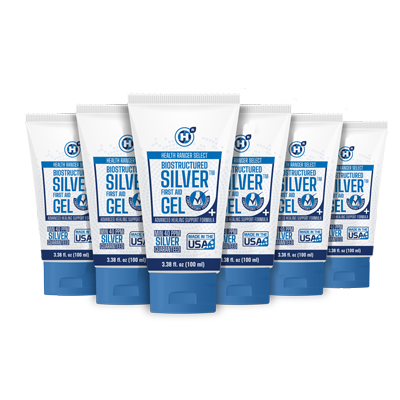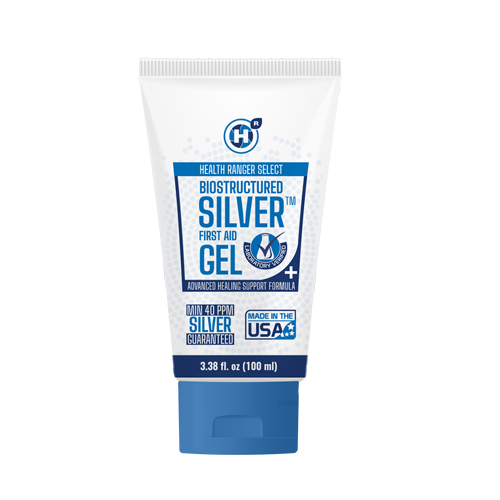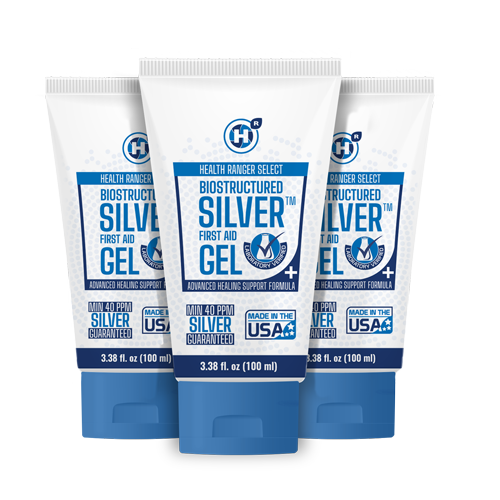 Biostructured Silver™
First Aid Gel
3.38 fl. oz (100ml)
Biostructured Silver™ First Aid Gel 3.38 fl. oz (100ml) (3-Pack)
Biostructured Silver™ First Aid Gel 3.38 fl. oz (100ml) (6-Pack)
MSRP: $31.95
Your Price: $28.95
Savings: $3.00 (9%)
MSRP: $94.95
Your Price: $82.95
Savings: $12.00 (13%)
MSRP: $188.95
Your Price: $164.95
Savings: $24.00 (13%)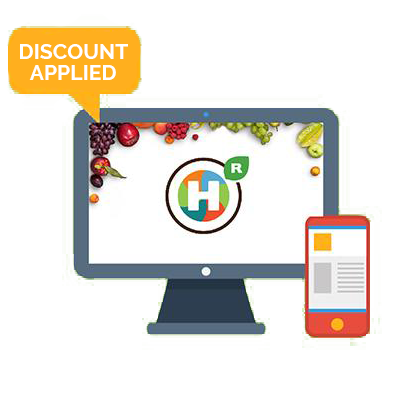 If you're not a member yet, sign up now to start earning rewards points!